Naples Pocket Guide for a unforgettable and affordable weekend away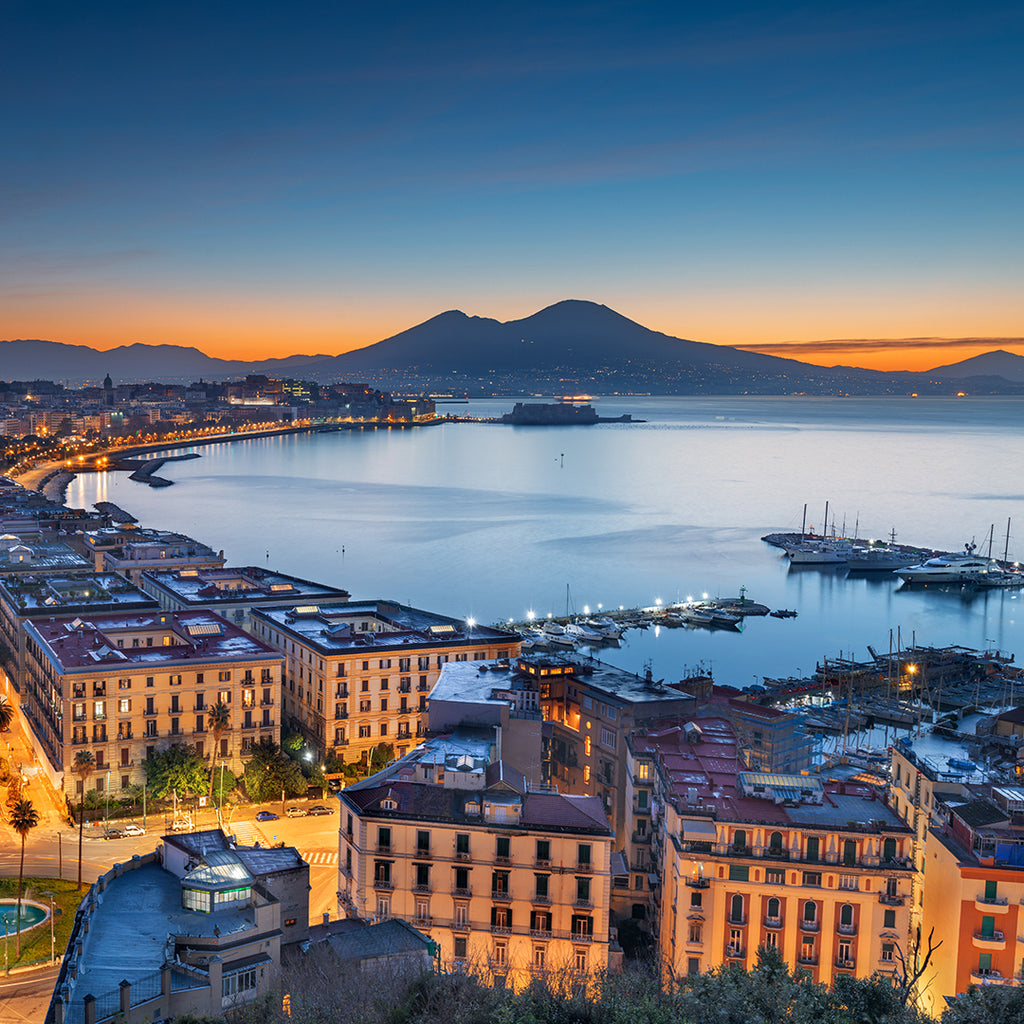 Do you want to spend an affordable and fun weekend or few days in Naples? Well, read along for our guide and to do lists in this incredible and rich city: 
You're in luck as Naples is still considered somewhat of a "low-cost city".
On the other end, Naples is also so big and rich that unfortunately, you will miss out on many wonderful things, but it will be an excuse to come back!
The first thing we recommend is to stay in a hotel in the center, between Via Toledo, Corso Umberto, Corso Vittorio Emanuele or Via dei Tribunali . We do not recommend staying near the train station area., however. Alternatively, choose the Fuorigrotta neighborhood; you will be close to buses and the metro (and also to the Maradona stadium, if you are a soccer fan).
In the morning we recommend you visit 4 iconic churches of Naples:
The church of Gesù nuovo
The monastery of Santa Chiara
The church of San Domenico
The Duomo.
These are mostly free churches and you will not waste time standing in long lines.
On the other hand, if you think you have time on your hands this weekend in Naples, see the Chapel of San Severo, although the line will probably be quite long. However, you can purchase a ticket online that will allow you to skip the line and save time.
In Spaccanapoli you can also visit the beautiful Palazzo Venezia whose entrance is always free.
For some low-cost shopping, definitely choose:
Via dei Tribunali for typical products
Via Toledo where you will find the big clothing Groups (H&M, Bershka, Zara...)
Spaccanapoli for your souvenirs
Via Chiaia 
For lunch we recommend Via Toledo: it is worth waiting a while to eat at the restaurant "da Nennella" which for a few euros will let you taste all the traditional dishes (15 euros per person about for a full lunch) and don't miss its pasta and potatoes with stringy provolone cheese, a dish that has made this restaurant so famous.
For a Neapolitan-style coffee you can choose one of the historic bars and get it at the counter, but if you want a novelty try the "caldofreddo" coffee at the Mastracchio bar in Vico della Tofa on the Quartieri Spagnoli.
In the afternoon, take a walk to the Riviera di Chiaia with its luxury boutuques, or get to Mergellina, Lungomare Caracciolo, a completely pedestrian area.
Having an aperitif here is not very expensive (between 5-7 euros per person) and one of the most popular bars is Vanilla caffe.
Alternatively, go to the Borgo Marinari  just below the beautiful Castel dell'Ovo.

On your weekend in Naples, don't miss the breathtaking view of the gulf from the Posillipo hill and take as many photos as you can, perhaps after drinking a good coffee at the famous cafe "il Serpentone."
For Sunday lunch in Via Toledo you will be spoiled for choice in street food between traditional and more modern cuisine, and in both cases it will not cost you very much.
Take a little rest on one of the benches in the Municipal Villa or on one of the rocks on the waterfront.
Don't leave without at least tasting a nice warm sfogliatella that is also quite affordable, and we recommend Attanasio near the station. Alternatively, a nice "snowflake" at Poppella's or one of Casa Infante's super babas ...don't worry you'll recognize them right away!