5 Unforgettable Experiences in Chianti, during the harvest season not to be missed!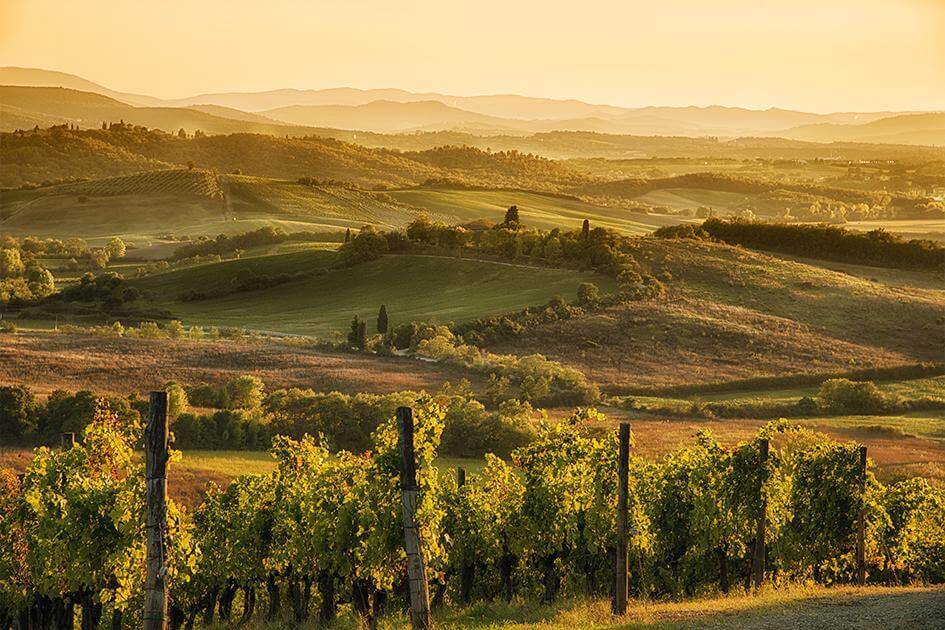 The Chianti area in Tuscany, even more beautiful during the grape harvest season, is the ideal place for an unforgettable getaway in Autumn!
Add this destination to your bucket list for a Fall trip of a lifetime.


1.) Sleeping in an exclusive ancient Tuscan residence



Imagine waking up in the morning, enjoying the mild temperature of Italy, gazing at the rolling hills of Chianti's vineyards with the warm colors of autumn, all while sipping a coffee or wine: a simple and quintessential moment that will never be forgotten.

You can find many beautiful ancient Residences and Castles in Chianti but, here are our favorites:

Relais La Costa

Surrounded by fifty acres of uncontaminated forests, Relais La Costa is a peaceful oasis among the hills of Chianti which offers a Spa, swimming pool, an amazing terrace and a lovely romantic restaurant.


Torre di Badia

Located in a medieval tower, Torre Badia is a charming B&B with only 5 exclusive rooms.
Torre di Badia has been awared the approval of the Certification Commission and confirmed the award of the prestigious Residenze d'Epoca Golden Crown.

Laticastelli

Laticastelli is n ancient medieval village transformed into a luxury Country Relais, a precious destination to take refuge in a real oasis of peace surrouned by nature.
Its strong point is definitely the Infinity pool but don't miss the restaurant "La Taverna Toscana" and its beautiful terrace: here you can enjoy a special buffet breakfast or a romantic candlelit dinner.

2.) Flying in a Hot Air Balloon


Perhaps the least of the activities one might imagine doing in Italy, however, flying over the hills of Chianti in a hot air balloon will undoubtedly be priceless.
Flights normally take place at dawn and it will be unforgettable to watch the sunrise from the sky. The flight of the hot air balloon is slow and sweet and once landed, a very chic and elegant brunch will await you amongst fields and vineyards.

3.) Wine Tasting


Wine tasting in Chianti is an absolute must.
 Spend a couple of hours with guides discovering the production of the best wines of Tuscany, sipping their unique taste!

We highly recommend Cantina Antinori in Chianti Classico. Designed by Marco Casamonti, who constructed the vineyard with minimum environmental impact and maximum energy savings, it's a site not to be missed while visiting Chianti. Its most spectacular feature is the impressive spiral staircase that connects the building's three levels.

4.) Renting a vintage car or a luxury sports car


Get on board of a vintage Fiat 500 or a cool Ferrari and discover all the beauty of the neighboring Chianti villages such as: San Gimignano, Monteriggioni or Volterra.

5.) A relaxing day at the spa


Tuscany is famous for its natural hot springs.
Treat yourself to a day of relaxation with exclusive treatments in a spa.

Here are the Spas that we recommend:

Spa Vignavecchia
Old palace's cellar, with rock walls and vaulted ceilings, where you can find steam baths, aromarium and saunas, chromo-therapy showers, Kneipp circuit and relaxation rooms.

Antica Querciolaia Spa

The Antica Querciolaia Spa provides services recognised by the National Health System which include: mud treatments ,therapeutic baths, inhalations, aerosols for diseases and 12 endotypmanic insufflations.

If you prefer a completely natural spa, consider the baths of Bagni Vignoni and Bagni San Filippo: here the water reaches a temperature 104 °F and has beneficial properties for the skin, muscles and bones.

And last but not least: Don't forget your Safe Travels Kit!

Did you know that our seat covers are not only perfect for planes and trains but also for cars? Our seat covers and pillowcases are made from super soft-touch material, high-tech fabric that prevents germs from penetrating.
Safe Travels seat covers and pillowcases are washable. Use them repeatedly up to 40x!
Visit www.safetravelskit.com to learn more about our brand journey, product information, and our dedication to sustainable travel initiatives through our partnership with Team Trees.
 Don't forget to use code 'WELCOME15' for 15% off your next order at www.safetravelskit.com !