SLEEP WELL EVEN AT 35,000 FEET!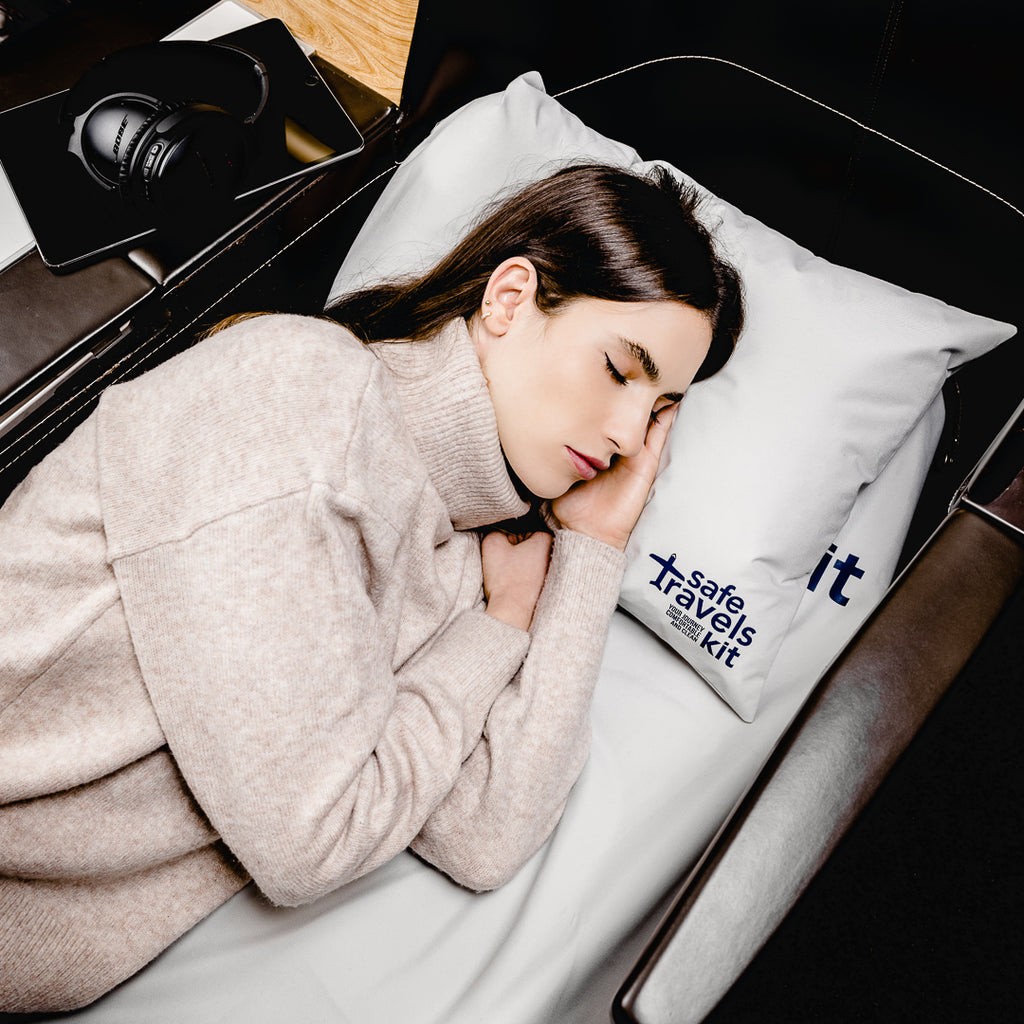 EVER ENVIOUS OF THOSE WHO SEEM TO FALL ASLEEP SO EASILY WHEN FLYING? 
During a flight, some people sleep the whole time and some people...just can't sleep a wink!

If you, too, have trouble sleeping on a long-haul trip, don't worry...follow our team's tips for sleeping and resting even at 35,000 feet!
A cup of tea
Although a glass of red wine gives an inevitable sleep, there is nothing more wrong than drinking alcohol during a plane ride.

Hydration is important for the whole body and also for sleeping well!

Prefer a relaxing hot brew!
Choose your Seat
When booking your seat, think of the plane as your bed and consider changing your seat to the same side on which you sleep.
Relaxing sounds
Before sleeping instead of watching a movie or listening to music, download an app that plays white noise or soothing sounds such as that of the sea or rain.
Turn your seat into a comfortable bed
For some people, sleeping in a place other than their own bed is really difficult!
If we then stop to think about how many people have used that seat before us and whether our airline will really have cleaned the plane before the trip...sleep turns into a nightmare!

Fortunately, today there is Safe Travels Kit, the first travel sheet set that upgrades your seat!

In fact, our airline linen set includes a universal seat cover and pillowcase made of a luxurious, innovative material that is antibacterial, hypoallergenic ultra soft AND, helps prevent the spread of bed-bugs (yes, we know completely gross- but inevitable on flights at times!
You can have a peaceful sleep without worrying about germs, bacteria, allergens (and pests) and rest as if you were in the bed of a five-star hotel Now, would you ever sleep in a hotel room without provided linens? NO!!! Somehow we do and are expected to on flights! 
And on the way back? 
Don't worry! No need to wash your sheet because our fabric is NON GERM BINDING, designed to handle multiple trips
 Now, relax, sit back, catch some zzzz's  and Safe Travels!