Long-Haul Flight: Tips and Carry-On Essentials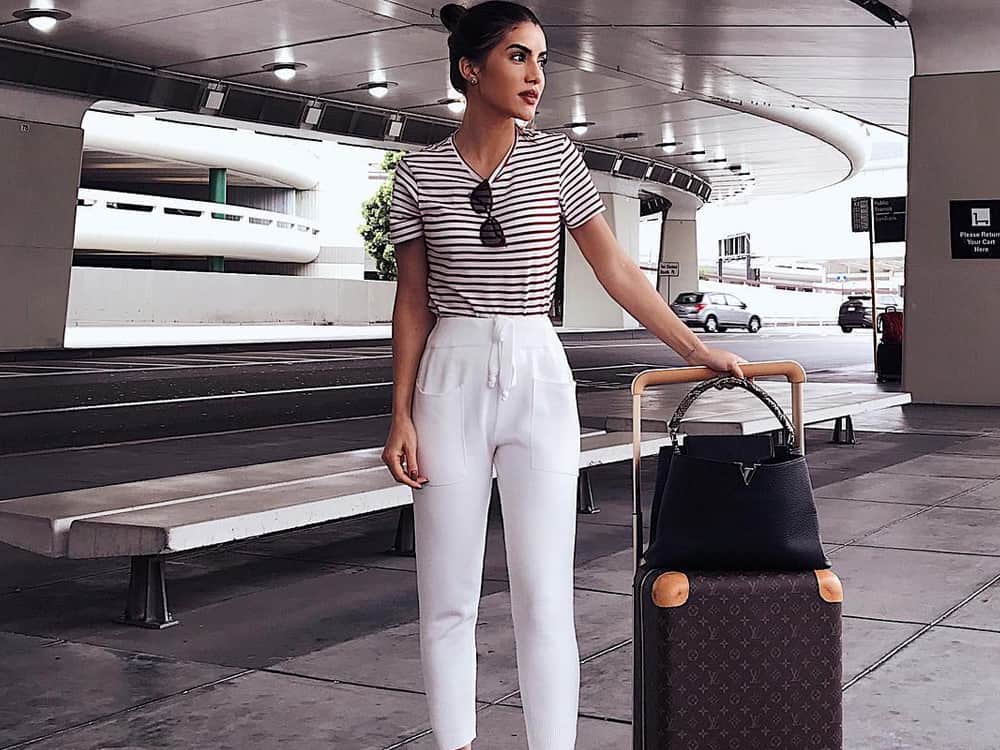 Every serial traveler is perfectly organized before taking a trip, but when it comes to dealing with long-haul flights, organization is even more important.
In this blog post, our team shares some tips, carry-on essentials and "must haves" for surviving long-haul travel and flying as comfortable as if you were in a 5-star hotel: 
1.) Wear your most comfortable outfit
When it comes to long-distance travel, stick to a "comfy-chic" dress code of neutral, loose-fitting layers you can move around in. Don't forget packing a sweater as cabins can get chilly!! 
A must for ladies? Your favorite scarf, a stylish accessory and extra layer for beating cabin chills.
2.) Use a

 

good travel pillowcase
For long-distance travel, a pillow is always provided but, but in any " class" we can't necessarily ensure they are crisp and clean. And as we know bacteria can survive up to 180 hours on airplanes, why not bring your own!? 
Take Safetravelskit soft-touch, anti-microbial, hypoallergenic and antibacterial travel pillowcase with you.
You'll rest better, rid of that ick and safe from germs and bacteria.
That means: protect skin from unwanted allergens. Do you have sensitive skin or suffer from acne? Travel comfy and clean adding a layer of cleanliness, without the immediate rush to wash your hair upon landing! 
 3.) Pack your own headphones
For listening to music or perhaps enjoying a good movie, the headphones provided are not the best;
Thanks to those roaring engines and crying toddlers (we love babies!!) in the next row, you can't void out the noise. 

The solution is to bring your own headphones that are even more comfortable than the ones provided!
 4.) Less makeup, more moisturize
Make-up can clog pores and at 30,000, cabin air pressure makes skin dry, brittle  and dehydrated.
Apply a good moisturizer and serum before and during the flight to ensure you stay hydrated throughout the trip!
Also, don't forget an eye drop to combat dry eyes and, of course, a rich lip balm as well.
Hydrate your skin from the inside, too and remember to drink plenty of water during the flight.

Our favorite products chosen for you are:
Lip balm by @clarksbotanicals , 
with hydrating, plumping and anti-aging properties. It nourishes and protects your lips from the effects of aging. 
Jasmine oil by @clarksbotanicals:
This innovative and immuno-stimulating botanical infusion serum and oil is perfect to moisturize, nourish and revitalize skin.

Hydraboost HA Serum Pad by @m61skincare :
Serum pads with hyaluronic acid, vitamin B5 & E that helps to reduce the appearance of fine lines and wrinkles.
 5.) Keep the blood flowing
Get up for a walk at least every couple of hours. This will increase blood flow. It is also helpful to practice some noninvasive exercises in the seat, such as shoulder movement and ankle rotation.
 6.) Try to rest and sleep
In order to sleep relaxed and peaceful, turn your seat into a place where you feel comfortable.
Even if you're not provided with a fresh soft sheet in the air, you can still make your own clean bed in the sky! 
That's why Safetravelskit has created the only seat cover that fits all types of seats and creates a barrier that lets you rest safe and clean. After all, do we sleep in a hotel without a sheet? Now you can bring your own! 
UPGRADE YOUR SEAT! 
Our universal seat cover applies quickly and adds a true layer of comfort and serenity to your seat for a peaceful and germ free flight! Don't forget to pop in earplugs and a sleeping mask and you're ready to rest as if you were in the bed of a luxury hotel.
 7.) Bring a soft bag that is not too big
On a long-haul flight, you will have to sit for a long time, and every inch is important to be comfortable.
Your personal bag to store under the seat in front of you should be small and soft so that you can keep your legs as relaxed as possible throughout the trip.
We love The Mini Weekender bag from Beis by @shaymitchell
Safe Travels,  Jet-Setters!