Flying with a baby under 2 without stress? Read on!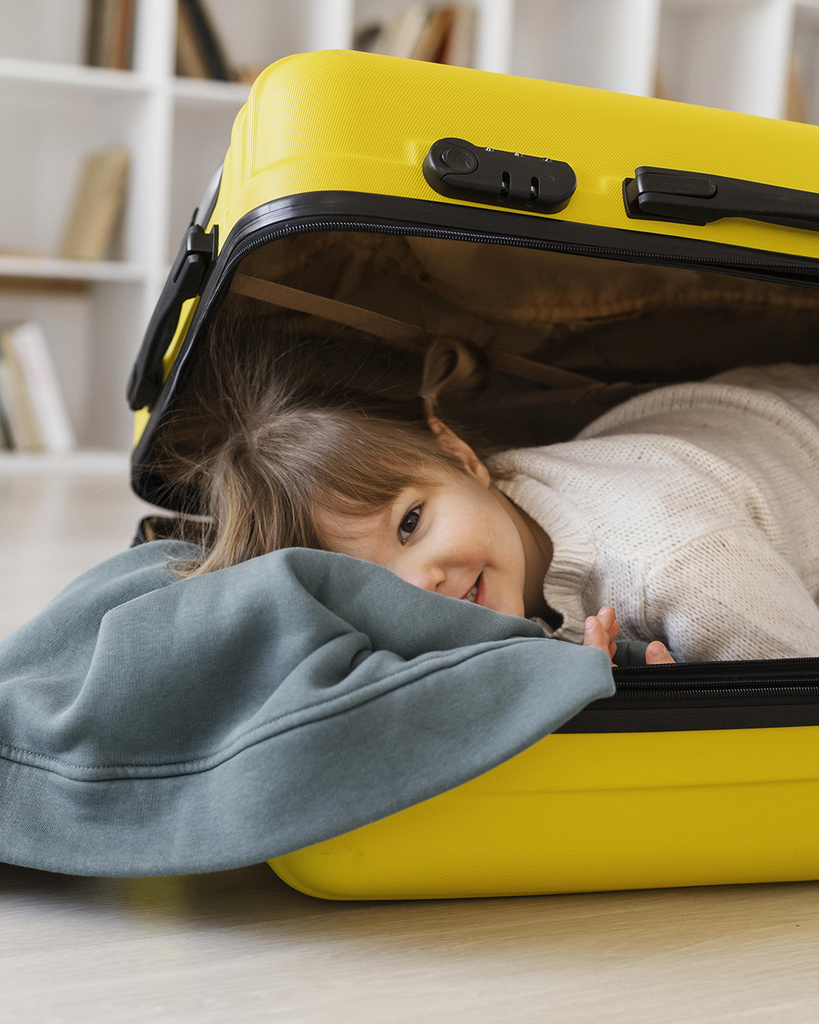 Flying with a baby under 2 might seem really difficult but it's not impossible.
We'd love to share some suggestions on  how to organize yourself to limit stress for you and your little ones from take-off to landing.
Prepare your child and talk about flying to make the trip exciting! I

t's important to talk about the trip and the destination with your children because when they confront the trip, the familiarity will be reassuring to them;



Take advantage of early boarding. When they make the call for travelers who need extra time to board, use the time to stash bags where you want them before the overhead bins fill up;



Be ready when you get to security. Your stroller or car seat will have to go through the x-ray machine, so get all of your kids' stuff out early.
Remember to have your children wear shoes that are comfortable and maybe without laces;


Take a change of clothes, wet wipes and important toys such as a favourite teddy bear to make the plane ride more cosy;




Pack some healthy snacks and crackers, as well as plenty of water: in fact swallowing will help to equalise the pressure and make them feel better if your baby has ear pain;




Keep your child warm, cozy, comfortable and clean, especially if your baby has allergies or sensitive skin.


Our Kit is perfect for baby travelers!
Seat cover and pillow case in soft touch fabric, antimicrobial and hypoallergenic,

Out set is small, convenient and compacted into a parachute travel cube, that takes up very little space in your baby's bag and weighs less than 1lb!
Our antimicrobial travel pillow cases can also be personalized by adding monogrammed stitching of up to three letters.
Kits don't have to be washed in between uses due to their non-binding material, covers are also washable up to 40x! 
Use code 'WELCOME15' for 15% off your next order at www.safetravelskit.com for upcoming travel!


We offer U.S. free shipping on 2 or more sets !
Follow us also on Instagram and Facebook to learn more about Safetravelskit and not to miss our tips for traveling with children!