Venice Pocket Guide: Travel there like the Stars!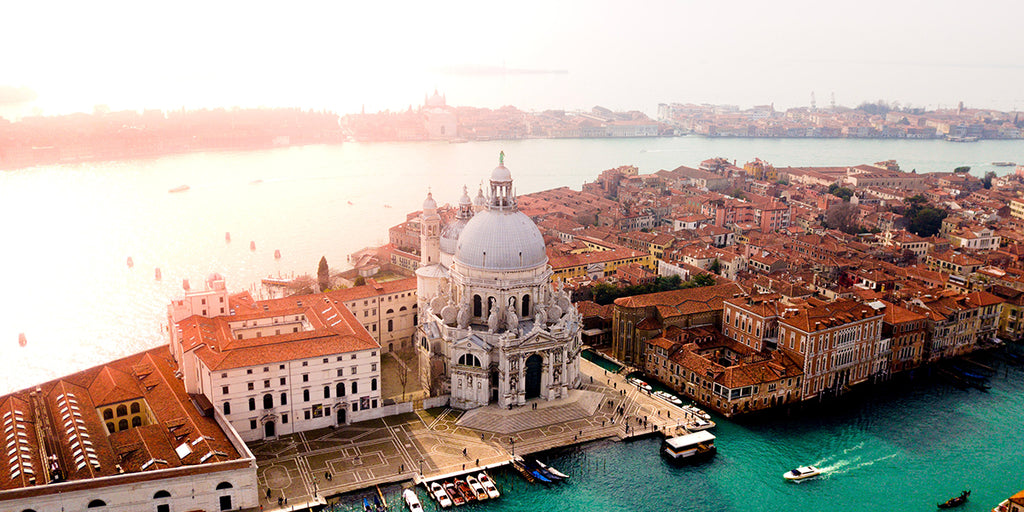 Venice, so romantic and so full of charm, has always been a destination loved by celebrities of yesterday and today.

During the Film Festival, the city on the lagoon is the catwalk of international stars and Hollywood icons.

How can we forget the splendid images of Paul Newman in a tuxedo suit while enjoying the beauty of Venice?


Definitely, at least once in your life you should go to Venice and see its picturesque beauty live.

If you are planning a trip to the beautiful Italian city on the lagoon, we at STK have prepared, a pocket guide just for you!

The Italian version of happy hour is the Bacaro-Tour; in the evenings, people go from bar to bar, drinking wine or spritz and eating different little bites of food.
Cicchetti bars are the best places to eat and drink like a local!

Our favorite is Osteria al squero, Venetians' favorite place for a perfect aperitif!
What to do in Venice:
A gondola boat tour: this might be a bit expensive but it is really a must experience.

Stroll to the Rialto Bridge and visit the Market: The markets in Italy are really fabulous and that of Rialto is really very characteristic.
Have coffee at St. Mark's Square and visit the Crypt and the bell tower, but watch out for pigeons! St. Mark's Square is really famous for the presence of pigeons that are real stars, photographed every day by many tourists.
Photographing the Bridge of Sighs and Visit Palazzo Contarini del Bovolo
If you have enough time, organize a trip to the islands in front of Venice: Murano and Burano.

Burano is a colorful town and you'll get lost in its narrow streets of houses painted with pastel colors.

Murano, on the other hand, is famous worldwide for glass making.
You can visit a glass factory and even buy a unique handmade piece.
Don't forget to eat the real Italian ice cream! The best gelateria for us is  Gelateria il Doge
Venice where to eat
Our favorite Restaurant in Venice are:
Where to Stay in Venice
We have selected for you some of the most exclusive hotels in the city so that you can experience Venice as if you were a movie star:


Gritti Palace
Hilton Venice
Hotel Danieli
Rialto Hotel
Venice in style? And don't forget Safetravelskit !
After all, would you sleep in a 5-star hotel without even having a set of sheets on the bed?! 
 Our first-to-market antimicrobial and hypoallergenic travel airline bedding set include an ultra-soft airplane seat cover that fits both economy and business seats, a travel pillow case (15x20in that can also be used as a seat back tray cover), 10 sanitizing wipes, and one surgical face mask all packed into a parachute washable packing cube, all to ensure a cleaner, more comfortable journey.
For an extra touch of luxury, monogram your kit with vibrant stitching up to 3 initials!